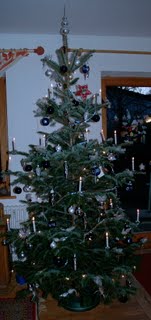 Season's greetings from all in Glonn!
I hope everyone had a very nice Christmas and that 2010 will be a great year.
Here's a nice German version of
Silent Night
sung by Glonn's Children's Choir featuring Francis Ruane and another song called
Maria Durch Ein' Dornwald Ging
from the same concert.